Shopping Cart
Your Cart is Empty
There was an error with PayPal
Click here to try again
Thank you for your business!
You should be receiving an order confirmation from Paypal shortly.
Exit Shopping Cart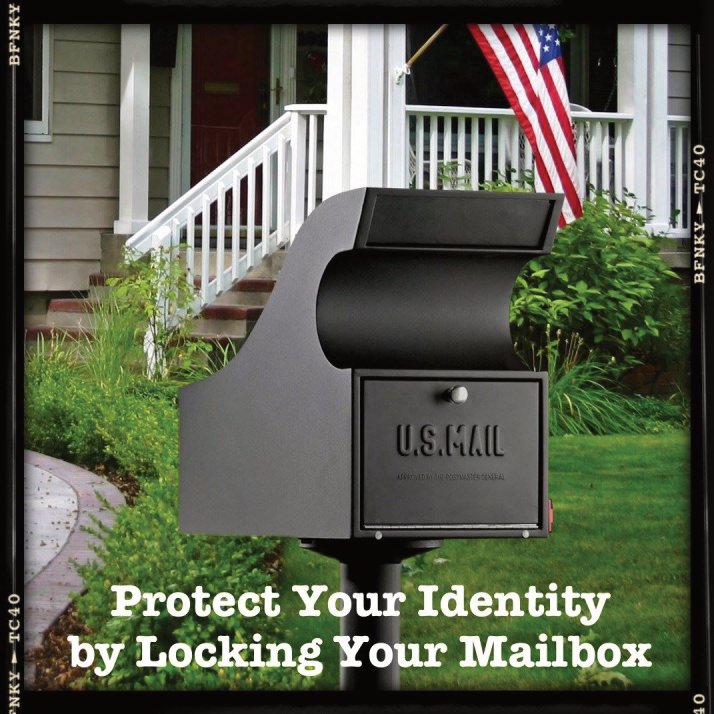 Alcatraz Locksmith would like to forward this important information from the US Postal Service. 
Postal Inspectors across the country work hard to protect your mail. But with deliveries to more than 100 million addresses, the Postal Inspection Service can't do the job alone.
Here's what you can do to protect your mail from thieves:
Use the letter slots inside your Post Office for your mail, or hand it to a letter carrier.
Pick up your mail promptly after delivery. Don't leave it in your mailbox overnight. If you're expecting checks, credit cards, or other negotiable items, ask a trusted friend or neighbor to pick up your mail.
If you don't receive a check or other valuable mail you're expecting, contact the issuing agency immediately.
If you change your address, immediately notify your Post Office and anyone with whom you do business via the mail.
Don't send cash in the mail.
Tell your Post Office when you'll be out of town, so they can hold your mail until you return.
Report all suspected mail theft to a Postal Inspector.
Consider starting a neighborhood watch program. By exchanging work and vacation schedules with trusted friends and neighbors, you can watch each other's mailboxes (as well as homes).
Consult with your local Postmaster for the most up-to-date regulations on mailboxes, including the availability of locked centralized or curbside mailboxes.
If you see a mail thief at work, or if you believe your mail was stolen, call police immediately, then call Postal Inspectors at 877-876-2455 (press 3).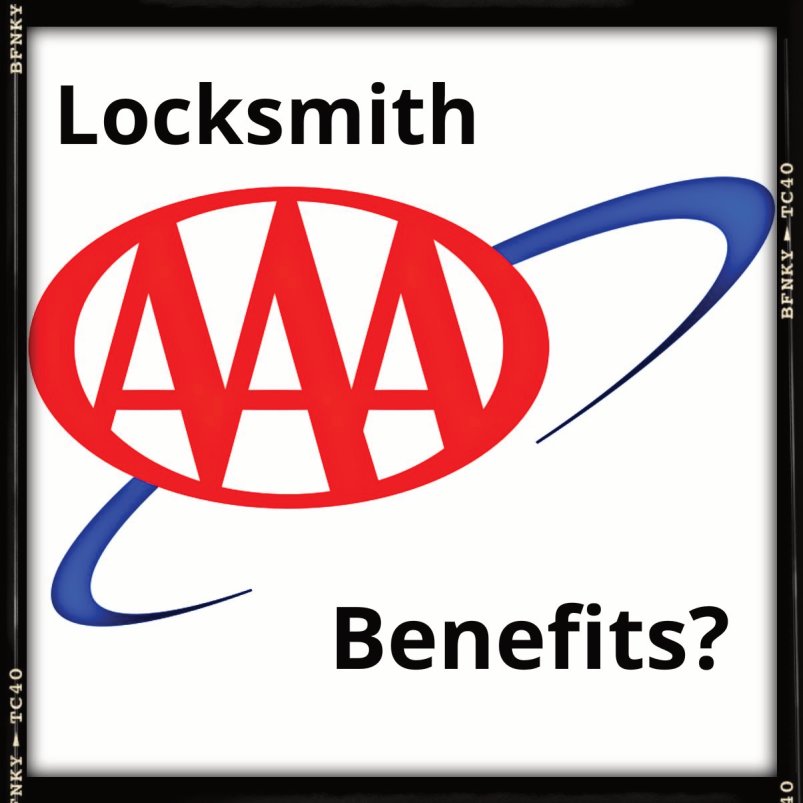 Most AAA Members know that AAA Roadside Assistance provides: Towing Benefits, Emergency Fuel Delivery, Lockout Service, Battery Jump Starts & Replacements and Flat Tire Service. One service that is also covered is Locksmith Services which includes: Automotive Key Replacement, Ignition Repairs or Replacement and Club Removals. In some cases they cover 100% and in other cases they cover $60, $100 or $150 towards these services depending on the level of membership. For further questions contact AAA for more information.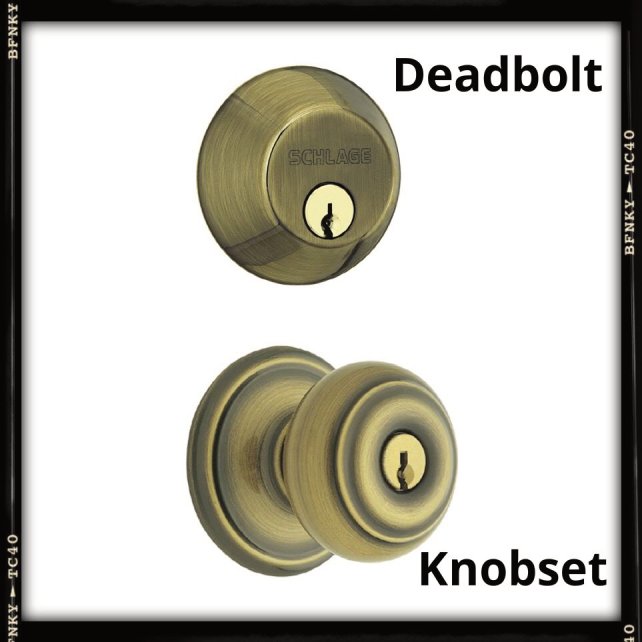 Buying locks for your home can be difficult if you don't know what you're looking for. Here are a few tips to keep in mind when purchasing a new lock:(1) You get what you pay for, the higher the price the more likely it will offer better security.(2) Know the brand; some common brands have a better reputation of both durability as well as security. (3) Know what type of lock you need, typically you find two types of locks on homes. A door knob and/or a deadbolt, knowing what you have and want is a major key in buying the right lock for you.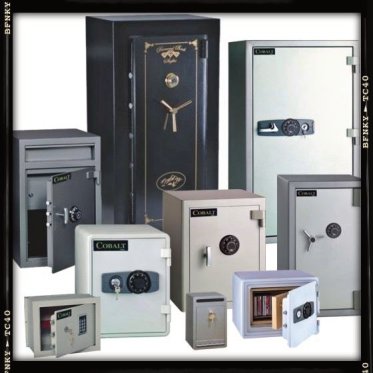 Here are a few questions to ask yourself when purchasing a safe. (1) Sadly the price for safety is high, so when looking for your safe, have a price range in mind. That way you can see all your options. (2) What are you planning on putting in your safe? Size is important, from birth certificates to something much larger like a gun. Having an idea of what you want to put inside makes the shopping process much faster. (3) Lastly, the function of your safe. Only you know yourself, whether it's forgetting the combo or misplacing the keys. So decide whether you make a combination lock, key or both.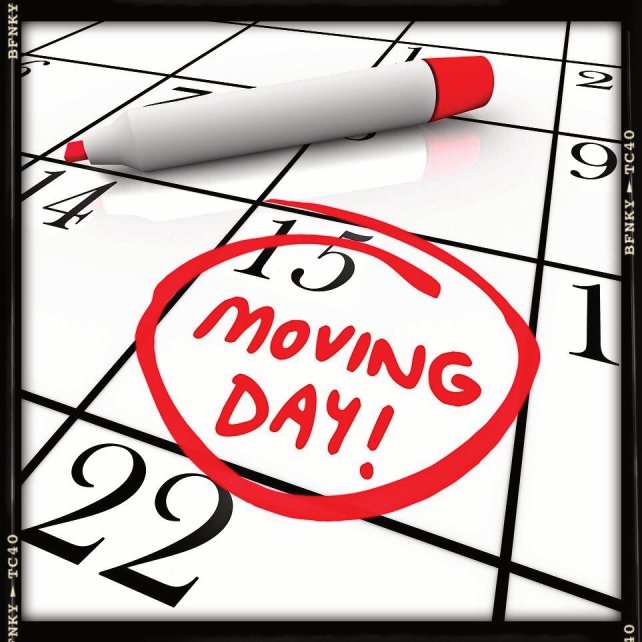 "It's a great feeling when you finally get handed the keys to your new home. Walking to the front door with your head held high, nothing can ruin this moment. Until, you think of ALL the other people that may have lived there at one time or another. Yet with every problem there is a solution, one word "Rekey!" We recommend to at least rekey the perimeter door locks. Make your moving day, a safe one."
We all have those days where losing our keys are inevitable. Here are three easy tips to help you. (1) give a spare to a friend and/or family member. Knowing someone you trust has a spare key gives you reassurance and a piece of mind. (2) always have a copy of your key(s) in your purse and/or wallet. That way if you're in a hurry, you have a backup. (3) purchase a "Hide-A-Key". This is one of the oldest methods but still effective. You might not see the need now but down the road it's going to save you time and money!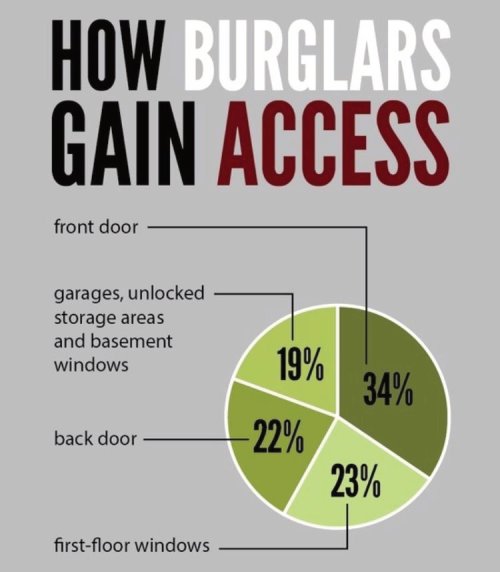 Statistics show that more than 34% of Burglars use the front door to get access inside.  Also be sure to lock and secure all windows, over 23% of Burglars enter threw first floor windows.
Also, avoid posting on social media sites that your house is/or will be empty. This generation does everything online. So the first thing they look for is anything suggesting "Leaving" or "Going Out". So be safe when updating a status or posting online (Facebook, Instagram, etc.). Sometimes it's safer to "late post" rather than giving "real-time" info.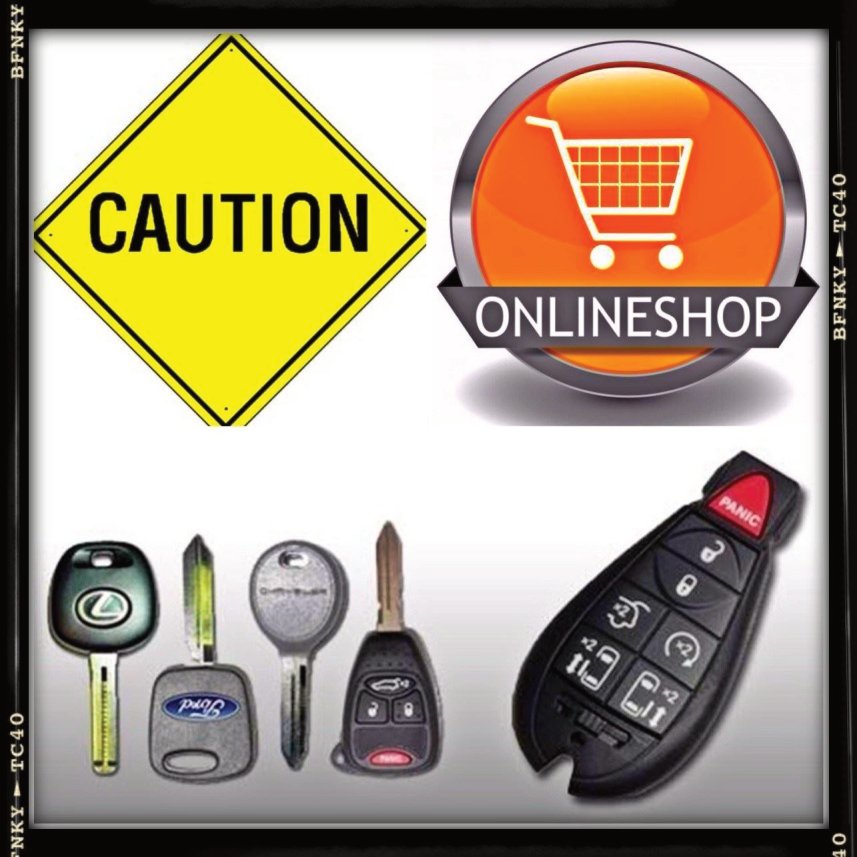 Be cautious of purchasing automotive transponder keys and remotes online. Make sure that the company or seller can verify the item you are purchasing is compatible with your vehicle by year, make and model. If you have an existing remote and you are looking to buy a 2nd one, you should check the "FCC #" on the back to confirm that it matches to remote you are buying. "Like Us" @
http://www.facebook.com/alcatrazlocksmith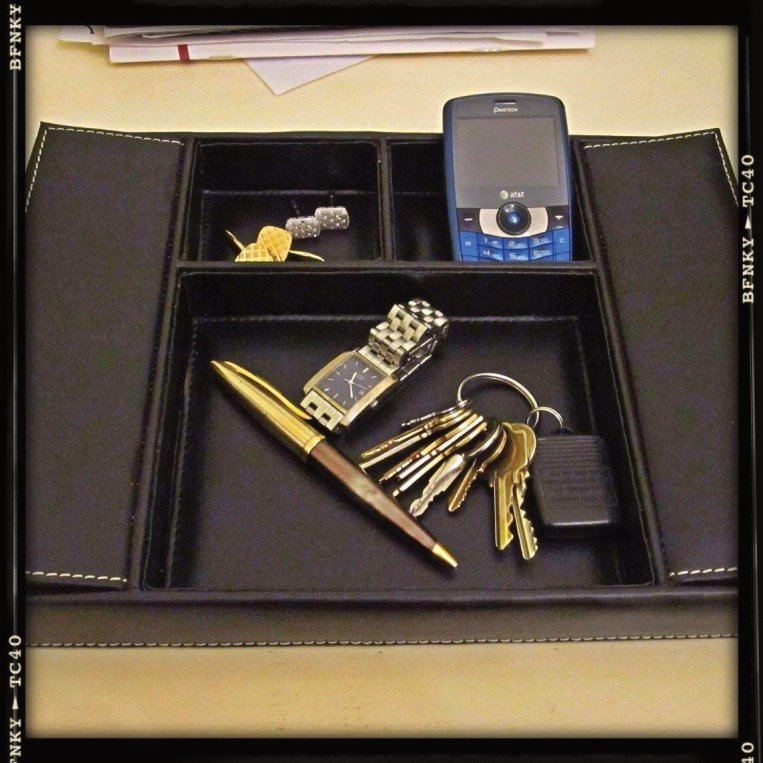 Try to get into the routine of placing your keys in the same place as soon as you walk through the door but keep them safe at night and out of view of potential intruders.
We recommend moving them to your night stand for safekeeping while you sleep. This way, you definitely know where they are when you wake up first thing in the morning and you won't have to begin the day with a "where did I leave my keys?"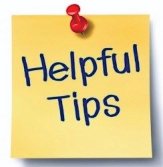 When going on vacation you might want to consider doing the following:
1. Shut & lock all windows and doors.
2. Set up a timer to turn on your TV or radio to appear that someone is home.
3. Leave porch or front light on and one light on inside to appear as though someone is home.
4. Keep a car parked in your driveway or ask a trusted neighbor to use your driveway while you are gone.
5. Ask your local Post Office to hold your mail or have a trusted person collect your mail if you will be gone for an extended amount of time.
6. Place your valuables like jewlery, important documents, etc. in your safe.
7. Leave a spare key with a trusted person in case of an emergency.
8. Notify your alarm company know you will be on vacation and confirm that have a good contact number in case of an emergency.
9. Avoid posting notice that your on vacation and that nobody is home via Facebook, Twitter, Instagram, etc.
10. Make sure you enjoy you vacation!
/